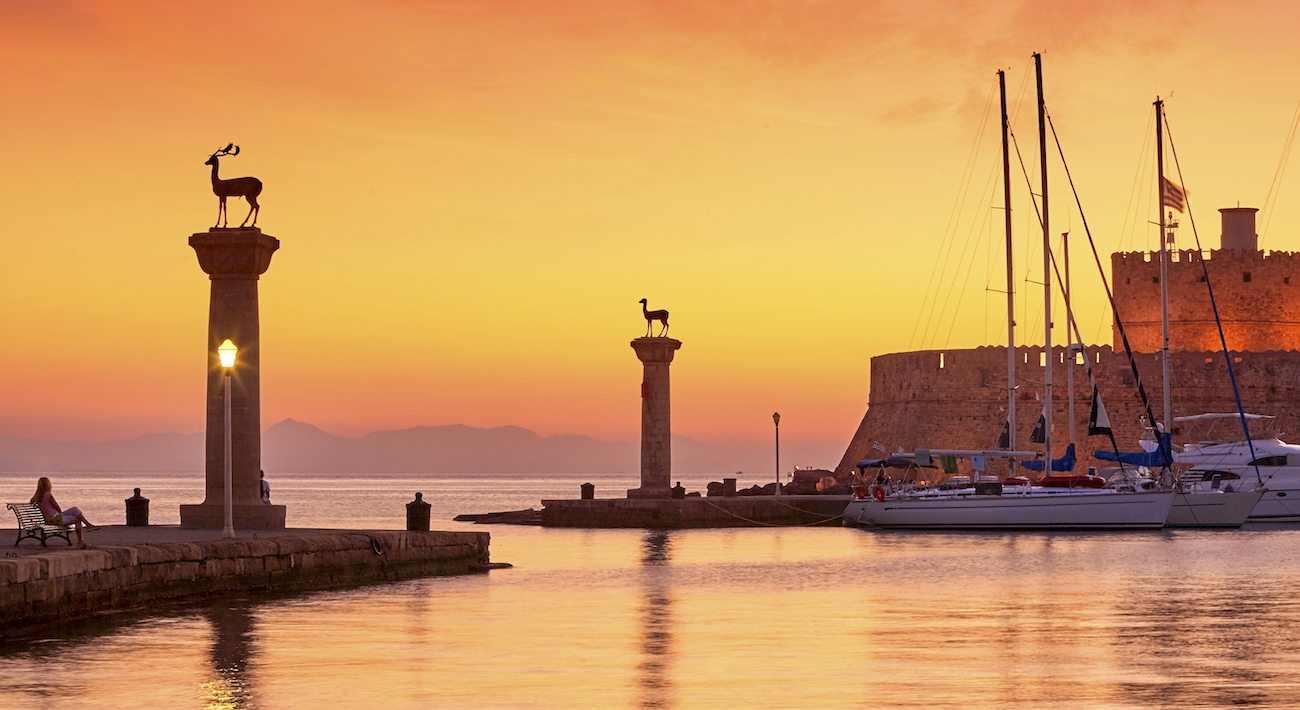 Cultural Immersion in Rhodes Island: The Authentic Experience
Introduction
Rhodes Island is a popular tourist destination known for its stunning beaches, ancient ruins, and vibrant nightlife. However, there is so much more to this island than meets the eye. If you want to experience the true essence of Rhodes Island, you need to immerse yourself in its rich culture. In this guide, we will take you on a journey of discovery, introducing you to the best ways to experience the cultural immersion in Rhodes Island.
The Best Ways to Experience Cultural Immersion in Rhodes Island: The Authentic Experience
Learn About the History of Rhodes Island Rhodes Island is steeped in history, with a rich cultural heritage that spans over 2,400 years. If you want to truly appreciate the island's culture, you need to learn about its past. Take a tour of the ancient ruins and historical landmarks, such as the Acropolis of Rhodes and the Palace of the Grand Master of the Knights of Rhodes. You can also visit the Rhodes Archaeological Museum, which houses artifacts from the island's ancient past.
Participate in Local Festivals and Celebrations One of the best ways to experience the authentic culture of Rhodes Island is to participate in the local festivals and celebrations. These events are an integral part of the island's culture and provide an opportunity to witness traditional music, dancing, and costumes. Some of the most popular festivals on the island include the Medieval Rose Festival, which celebrates the island's medieval heritage, and the Feast of St. Fanourios, which involves a procession through the streets of Rhodes Town.
Try Local Cuisine Food is an essential part of any culture, and Rhodes Island is no exception. The island has a rich culinary tradition that includes a variety of fresh seafood, meats, and vegetables. Some of the must-try dishes include moussaka, souvlaki, and stuffed grape leaves. For a unique dining experience, head to one of the local tavernas, where you can enjoy traditional dishes while soaking up the atmosphere.
Learn to Speak Greek While English is widely spoken on Rhodes Island, learning to speak Greek can enhance your cultural immersion experience. It allows you to communicate with the locals and gain a deeper understanding of the island's language and culture. You can take language classes at one of the local language schools or hire a private tutor for one-on-one lessons.
Explore Traditional Villages Rhodes Island has a number of charming traditional villages, each with its own unique character and cultural heritage. Some of the most popular villages to visit include Lindos, with its impressive acropolis and whitewashed houses, and Archangelos, famous for its pottery workshops. Exploring these villages will give you a glimpse into the daily life of the locals and allow you to experience their customs and traditions.
Attend a Greek Orthodox Church Service Religion is an integral part of Greek culture, and attending a Greek Orthodox church service can be a profound cultural experience. You can visit one of the many churches on Rhodes Island and witness the beautiful Byzantine architecture and religious art. If you are interested in attending a service, make sure to dress modestly and be respectful of the customs and traditions.
Take Part in Outdoor Activities Rhodes Island is known for its beautiful beaches and crystal-clear waters, but it also offers a range of outdoor activities that allow you to immerse yourself in the island's natural beauty. You can go hiking in the mountains.