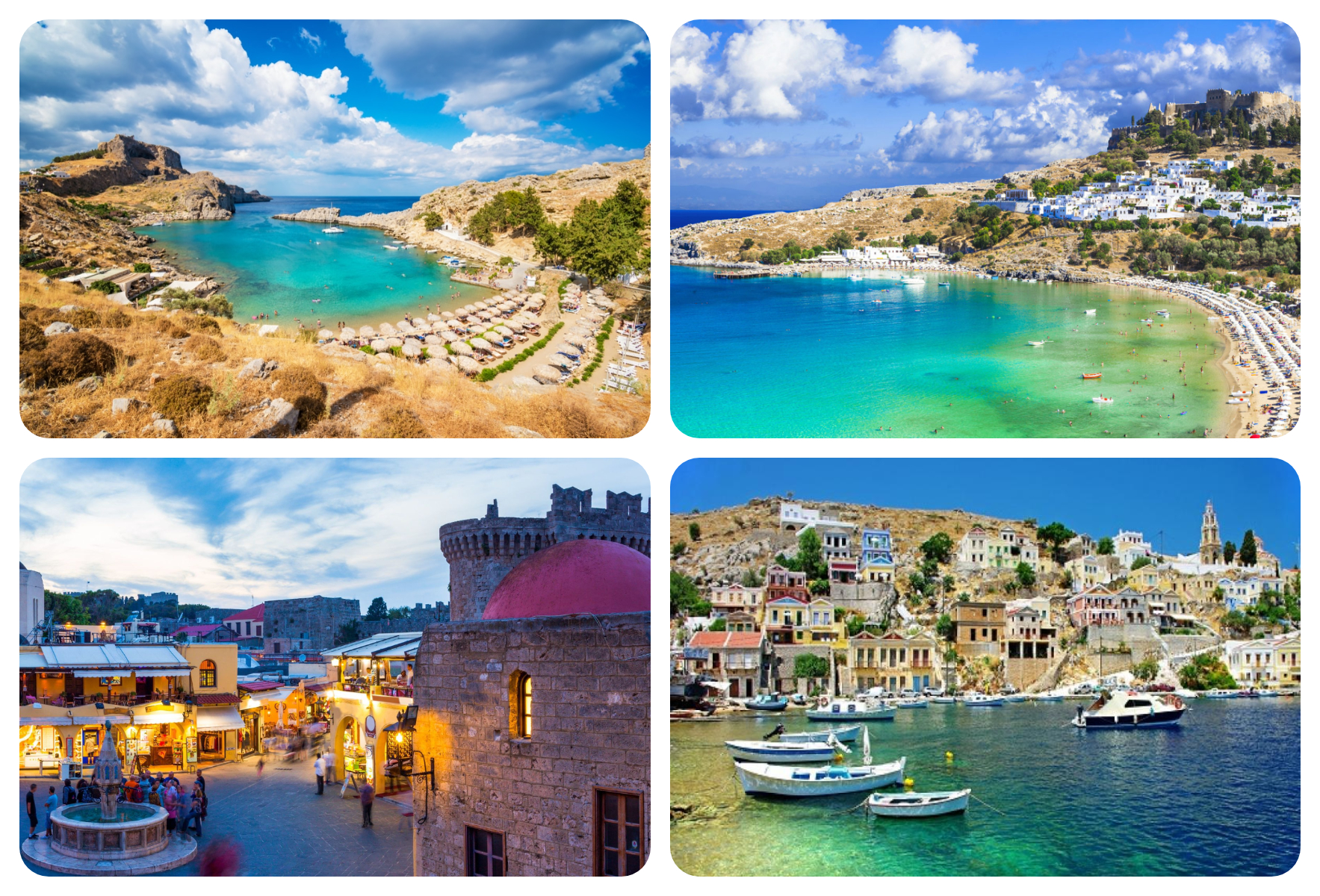 Planning a perfect Rhodes Island itinerary can be a daunting task, especially when you have different interests and a limited budget. But fret not, because we are here to help you plan your dream Rhodes Island itinerary based on your preferences and budget.
Rhodes Island is one of the most popular destinations in Greece, located in the Aegean Sea, and is famous for its ancient history, pristine beaches, stunning architecture, and mouth-watering cuisine. Whether you're a history buff, a beach lover, or a foodie, Rhodes Island has something for everyone. Let's dive into how to plan the perfect Rhodes Island itinerary based on your interests and budget.
Determine Your Interests
The first step in planning your Rhodes Island itinerary is to determine your interests. Do you want to explore the ancient history of Rhodes Island, relax on its stunning beaches, or indulge in its delicious cuisine? Once you've determined your interests, you can plan your itinerary accordingly.
Research Popular Attractions
Rhodes Island is home to some of the most popular tourist attractions in Greece. From the ancient city of Rhodes to the stunning beaches of Lindos, there's plenty to see and do on the island. Research the popular attractions and make a list of the ones that interest you the most.
Prioritize Your Must-See Attractions
Once you've made a list of the popular attractions, prioritize the ones that are a must-see for you. This will help you plan your itinerary accordingly and ensure that you don't miss out on anything that you really want to see.
Plan Your Itinerary
Now that you have a list of your must-see attractions, it's time to plan your itinerary. Depending on your interests and budget, you can decide how many days you want to spend on Rhodes Island and which attractions you want to visit each day.
For history lovers, the ancient city of Rhodes is a must-see. The medieval old town, with its cobblestone streets and ancient buildings, is a UNESCO World Heritage site and is home to some of the most significant historical landmarks in Greece, including the Palace of the Grand Master and the Archaeological Museum of Rhodes.
For beach lovers, Lindos is the perfect destination. The town is home to some of the most stunning beaches on the island, including St. Paul's Bay and Agios Pavlos Beach. You can spend your days lounging on the beach, swimming in the crystal clear waters, or exploring the town's ancient Acropolis.
For foodies, Rhodes Island is a culinary paradise. The island is home to some of the best restaurants in Greece, serving up delicious traditional Greek cuisine, fresh seafood, and local specialties. You can explore the local food scene by visiting the central market in Rhodes Town, where you can sample some of the local delicacies, or by taking a cooking class to learn how to cook traditional Greek dishes.
Budget Your Trip
Budgeting is an essential aspect of planning your Rhodes Island itinerary. Depending on your budget, you can decide on the type of accommodation you want to stay in, the restaurants you want to dine in, and the activities you want to participate in.
Rhodes Island has a wide range of accommodation options, from luxury resorts to budget-friendly hostels. You can also save money by choosing to dine in local tavernas, where you can enjoy traditional Greek food at affordable prices.
Book Your Accommodation and Activities
Once you've planned your itinerary and budgeted your trip, it's time to book your accommodation and activities. Booking in advance can save you money and ensure that you don't miss out on any must-see attractions.
Rhodes Island is a popular destination, so it's essential to book your accommodation and activities well in advance, especially during the peak
For tour and transfers: http://rhodes-transfer.com/