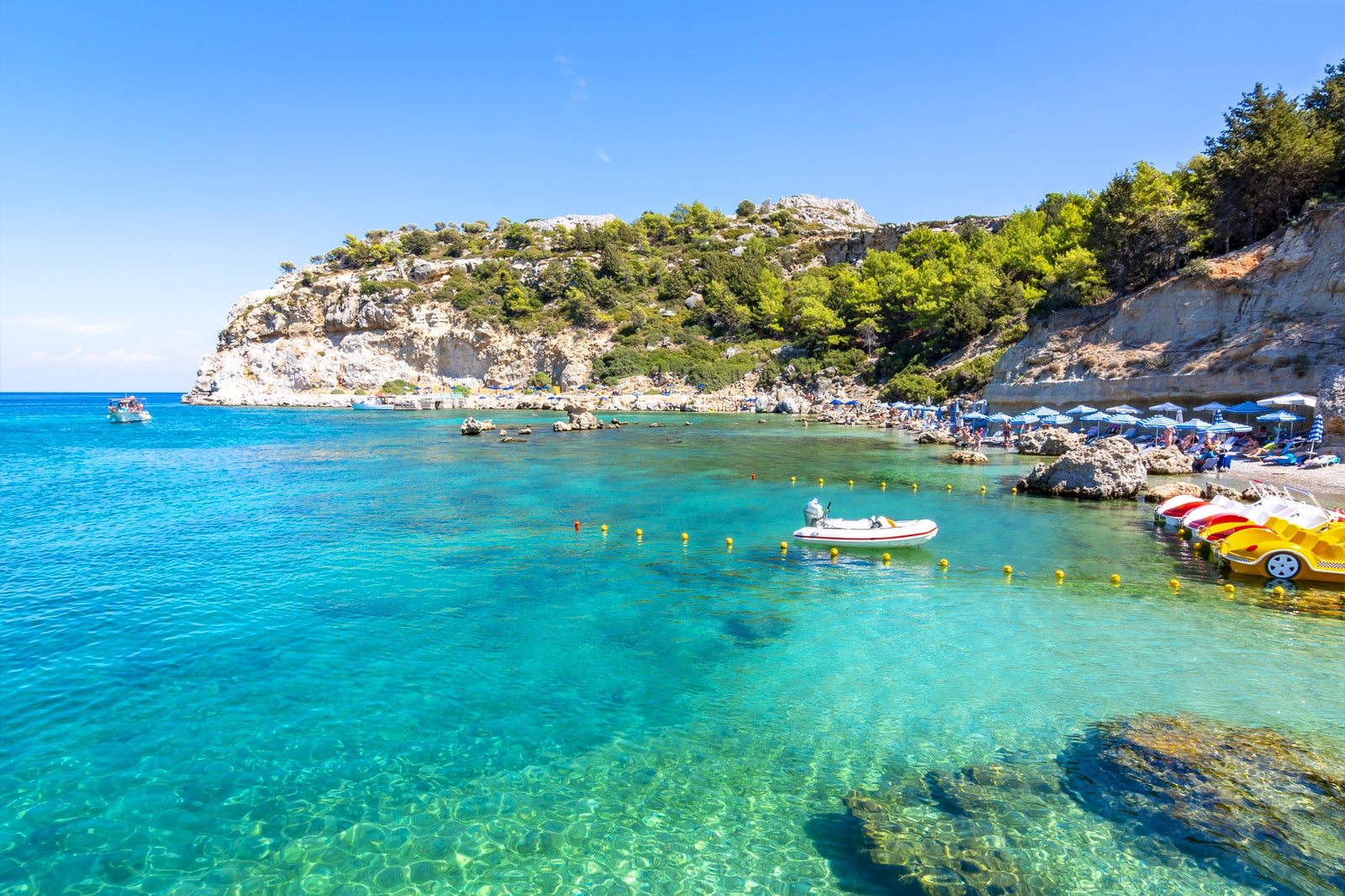 Day Trips from Rhodes: Exploring the Beautiful Surroundings
Are you planning a visit to Rhodes and looking for some exciting day trips to explore the surrounding areas? Look no further! We have compiled a list of the best day trips from Rhodes that will leave you enchanted and longing for more. From beaches and ancient ruins to quaint villages and charming towns, there is something for everyone.
Lindos: An Idyllic Town
Lindos, located on the east coast of Rhodes, is a picturesque town with narrow streets and traditional white houses. It is a popular tourist destination and attracts visitors from all over the world. The main attraction of Lindos is the Acropolis, a magnificent ancient structure that sits atop a hill overlooking the town. The climb up to the Acropolis is steep, but the views from the top are breathtaking. Lindos Beach is also a must-visit spot, with crystal clear waters and soft sand.
Symi: A Quaint Island
Symi is a small island located near Rhodes that is known for its stunning architecture and picturesque harbor. The island is only accessible by boat, and the journey itself is worth the trip. The harbor is filled with colorful houses and boats, creating a scene straight out of a postcard. The island also has several beautiful beaches, including Nos Beach and Marathounda Beach.
Prasonisi: A Surfer's Paradise
Prasonisi is a small peninsula located on the southernmost tip of Rhodes. It is known for its strong winds and perfect waves, making it a surfer's paradise. The beach is divided into two parts, with one side being calm and perfect for swimming, while the other side has strong waves and is ideal for surfing. Even if you are not a surfer, Prasonisi is still worth a visit for its stunning natural beauty.
Valley of the Butterflies: A Nature Lover's Delight
The Valley of the Butterflies is a nature reserve located in the western part of Rhodes. It is home to a large population of the Panaxia Quadripunctaria butterfly, which is endemic to the area. The best time to visit is between June and September when the butterflies are in full bloom. The valley is also home to a river and several waterfalls, making it a perfect spot for nature lovers.
Rhodes Old Town: A Journey into the Past
Rhodes Old Town is a UNESCO World Heritage Site and is one of the best-preserved medieval towns in Europe. The town is surrounded by a massive wall and is home to several historical landmarks, including the Palace of the Grand Master and the Street of the Knights. The town also has several museums and art galleries, making it a perfect spot for history and art enthusiasts.
Conclusion
Rhodes is a stunning island with plenty of day trip options to explore the surrounding areas. From charming towns and beautiful beaches to ancient ruins and nature reserves, there is something for everyone. Whether you are a history buff, nature lover, or beach bum, you will find plenty to do in Rhodes
You can check here our Tours and Transfers :