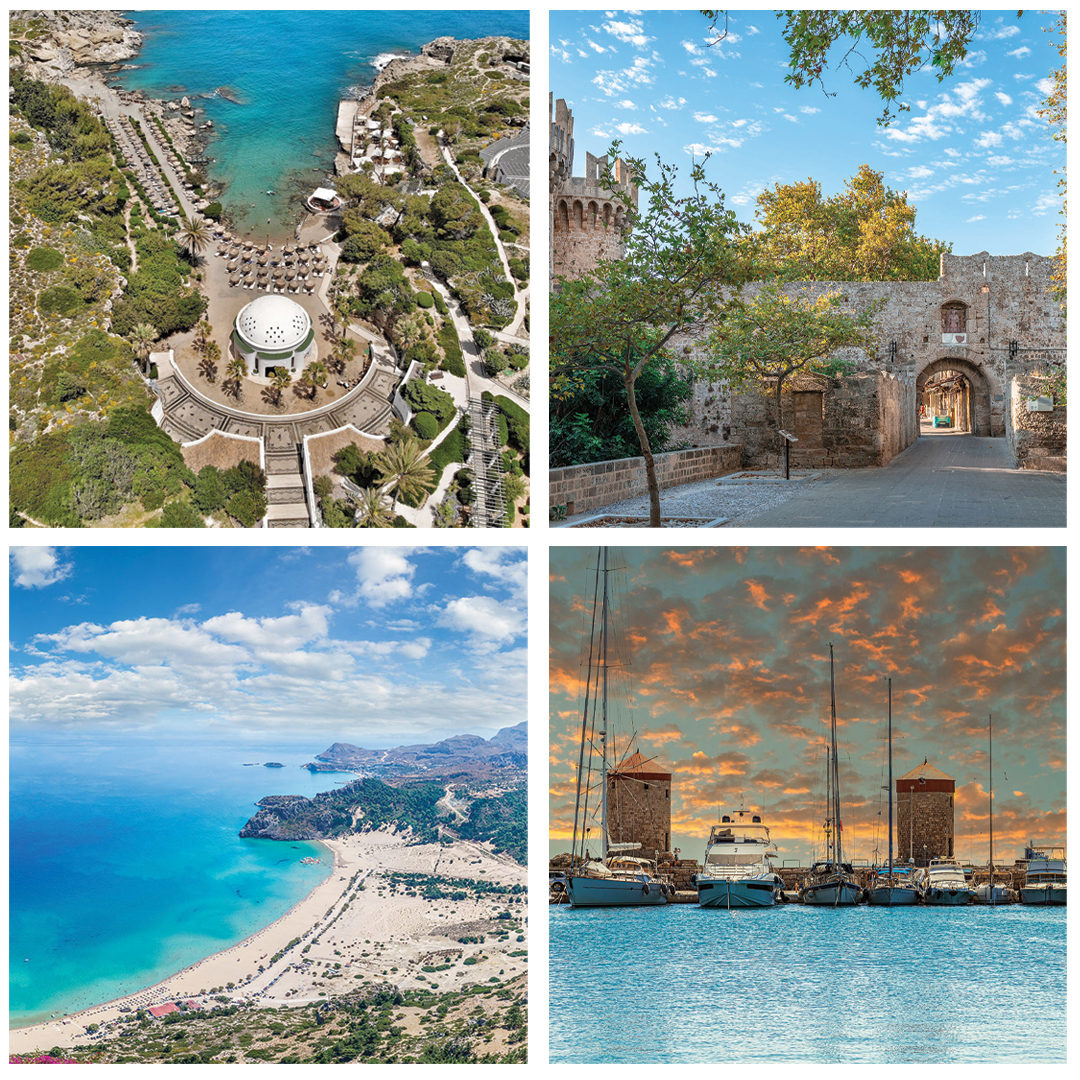 Exploring Rhodes Island's Villages: A Guide to Off-the-Beaten-Path Adventures
Are you looking for an adventure off the beaten path in Rhodes Island? Look no further than the island's picturesque villages. Away from the hustle and bustle of the tourist hotspots, Rhodes' villages offer a glimpse into the island's traditional way of life, complete with stunning views and authentic experiences.
In this guide, we'll take you through some of the most charming villages on the island, providing insider tips and recommendations for things to do and see.
Lindos: A Village Steeped in History
One of the most popular villages on the island, Lindos is a must-visit for history buffs. This ancient village dates back to the 10th century BC and was once home to a thriving acropolis. Today, visitors can explore the ruins of this historic site and take in breathtaking views of the Aegean Sea.
Other attractions in Lindos include the village's whitewashed houses, which are adorned with colorful flowers, and the charming narrow streets that wind their way through the village. Don't forget to stop at one of the village's many tavernas for a traditional Greek meal.
Embonas: A Wine Lover's Paradise
Located on the slopes of Mount Attavyros, Embonas is a picturesque village that is famous for its wine. This small village is home to several wineries where visitors can sample some of the island's finest wines.
In addition to its wineries, Embonas is also home to several traditional tavernas where you can sample local cuisine. Be sure to try the village's signature dish, lamb cooked in a traditional oven.
Kritinia: A Village with a View
Located on a hilltop overlooking the Aegean Sea, Kritinia is a village that offers stunning views and a glimpse into the island's rich history. The village is home to a medieval castle, which was built by the Knights of St. John in the 15th century.
In addition to its castle, Kritinia is also home to several traditional windmills that have been restored to their former glory. Visitors can take a stroll through the village's narrow streets, admiring the traditional architecture and soaking up the village's laid-back atmosphere.
Archangelos: A Village with a Strong Tradition
If you're looking for a village that is steeped in tradition, look no further than Archangelos. This charming village is known for its ceramics and embroidery, and visitors can watch local artisans at work in their studios.
Archangelos is also home to several beautiful churches, including the Church of the Archangel Michael, which dates back to the 19th century. After exploring the village, be sure to stop at one of the local tavernas for a taste of traditional Greek cuisine.
Haraki: A Village by the Sea
If you're looking for a picturesque seaside village, Haraki is the perfect destination. This small fishing village is home to a beautiful pebble beach and crystal-clear waters.
Visitors can enjoy a leisurely stroll along the village's promenade, admiring the colorful fishing boats that bob in the harbor. There are also several tavernas where you can enjoy fresh seafood and traditional Greek dishes.
Conclusion
Rhodes Island's villages offer a unique and authentic experience for visitors looking to get off the beaten path. From the historic village of Lindos to the traditional village of Archangelos, there is something for everyone on this beautiful island.
Whether you're a history buff, a wine lover, or just looking to soak up some traditional Greek culture, Rhodes Island's villages are sure to provide a memorable experience.
So, what are you waiting for? Start planning your off-the-beaten-path adventures today with Rhodes-Transfer
Check our Tours and Transfers here : http://rhodes-transfer.com/