Rhodes Airport Transfers
Firstly, if you are planning a trip to Rhodes, Greece, it's important to have a safe and reliable Rhodes transfers
Rhodes-Transfer provides travelers with a convenient way to get around the island, offering transfer services to and from the airport, hotels, and other popular destinations.
With a team of experienced drivers and a fleet of comfortable vehicles, Rhodes Transfer is the perfect solution for anyone looking to experience the best this beautiful island offers.
Rhodes is a popular tourist destination, attracting millions of visitors each year.
The island is famous for its stunning beaches, ancient history, and vibrant nightlife.
To fully enjoy your time in Rhodes, it's essential to have a stress-free and comfortable journey.
That's where Rhodes Transfer comes in.
The company offers transfer services 24 hours a day, 7 days a week, ensuring that you can travel with confidence and ease, no matter what your schedule may be.
Additionally, Rhodes Transfer has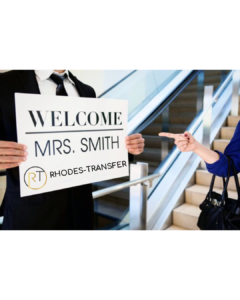 a wide range of vehicles to choose from, including luxury cars, minivans, and buses.
Whether you are traveling solo or with a large group, Rhodes Transfer can provide you with the perfect transportation solution.
The vehicles are well-maintained and equipped with all the amenities you need to have a comfortable and enjoyable journey, including air conditioning, Wi-Fi, and ample storage space.
The team of experienced drivers at Rhodes Transfer is dedicated to providing a safe and enjoyable experience for all of their clients.
They have a deep knowledge of the island and its attractions, and they will make sure that you arrive at your destination on time, no matter what your itinerary may be.
The drivers are friendly and professional and will do their best to ensure your journey is stress-free and enjoyable.
Furthermore, Rhodes Transfer offers a variety of transfer services to meet the needs of all travelers. Rhodes Transfer provides a convenient and reliable transportation solution for all your travel needs, from airport to hotel transfers, and everything in between.
The company offers flexible and affordable pricing options, making it easy for travelers to find the perfect transfer solution that fits their budget.
One of the best things about Rhodes Transfer is that it offers a convenient online booking system. With just a few clicks, you can easily book your transfer in advance, ensuring that you have a safe and reliable ride waiting for you when you arrive.
You can choose from a variety of vehicles and select the perfect transfer solution that fits your needs.
In conclusion, if you are looking for a stress-free and comfortable way to explore Rhodes, Greece, then Rhodes Transfer is the perfect solution for you.
With a fleet of well-maintained vehicles and a team of experienced drivers, you can have peace of mind knowing that you are in good hands.
Book your transfer now and enjoy a truly unforgettable experience in Rhodes.
http://rhodes-transfer.com/rhodes-transfer/
Learn more here: https://e-rhodes.com/