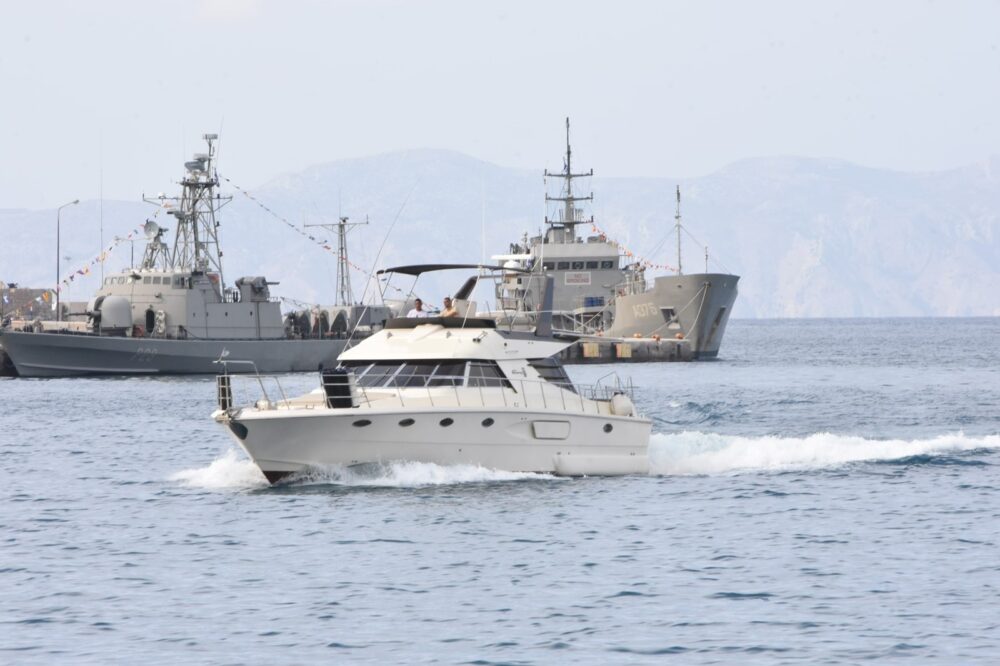 Sailing and Water Sports in Rhodes Island: An Oceanic Adventure
Welcome to Rhodes Island, one of the most beautiful and exciting destinations in the Mediterranean. Located in the Aegean Sea, Rhodes is renowned for its crystal-clear waters, stunning beaches, and perfect sailing conditions. In this article, we'll explore the best sailing and water sports activities that Rhodes has to offer. From scuba diving to windsurfing, there is something for everyone in this oceanic paradise.
Sailing in Rhodes
Sailing is a popular activity in Rhodes, and for good reason. With over 300 days of sunshine per year and calm waters, it's the perfect place to enjoy a day out on the sea. There are many companies that offer sailing excursions around the island, from short trips to full-day adventures. You can choose to sail on a traditional wooden boat or a modern yacht, depending on your preferences.
One of the best things about sailing in Rhodes is the stunning scenery. You'll pass by beautiful beaches, hidden coves, and even ancient ruins. Some popular routes include the east coast of Rhodes, which takes you past the town of Lindos and its famous acropolis, and the west coast, which offers breathtaking views of the rugged coastline.
Scuba Diving in Rhodes
If you're looking for an underwater adventure, scuba diving is a must-try activity in Rhodes. With a variety of dive sites, ranging from shallow reefs to deep wrecks, there is something for divers of all levels.
One of the best dive sites in Rhodes is the Padi Diving Center, located in the town of Faliraki. Here you can take a PADI course or join a guided dive to explore the stunning underwater world of Rhodes. Some of the marine life you might encounter include octopuses, sea turtles, and colorful fish.
Windsurfing in Rhodes
Windsurfing is another popular water sport in Rhodes, thanks to the island's steady winds and calm waters. The best place to go windsurfing in Rhodes is the town of Prasonisi, located on the southern tip of the island. Here you'll find a long stretch of beach with perfect conditions for windsurfing and kitesurfing.
If you're a beginner, there are plenty of schools that offer lessons and equipment rental. And if you're already an experienced windsurfer, you'll love the challenge of the strong winds and waves at Prasonisi.
Kayaking in Rhodes
Kayaking is a fun and adventurous way to explore the coastline of Rhodes. You can rent a kayak and paddle along the calm waters of the island, discovering hidden coves and beaches along the way. There are also guided kayaking tours available, which take you to some of the most picturesque spots around Rhodes.
One popular kayaking tour is the Anthony Quinn Bay tour, which takes you to the beautiful bay where the famous movie "The Guns of Navarone" was filmed. Here you can swim, snorkel, and relax on the beach before paddling back to the starting point.
Conclusion
Rhodes Island is a paradise for sailing and water sports enthusiasts. With its calm waters, sunny weather, and stunning scenery, it's the perfect destination for anyone looking to explore the ocean. Whether you're a seasoned sailor or a first-time kayaker, there is something for everyone on this beautiful island.
So pack your bags and get ready for an oceanic adventure of a lifetime in Rhodes Island.