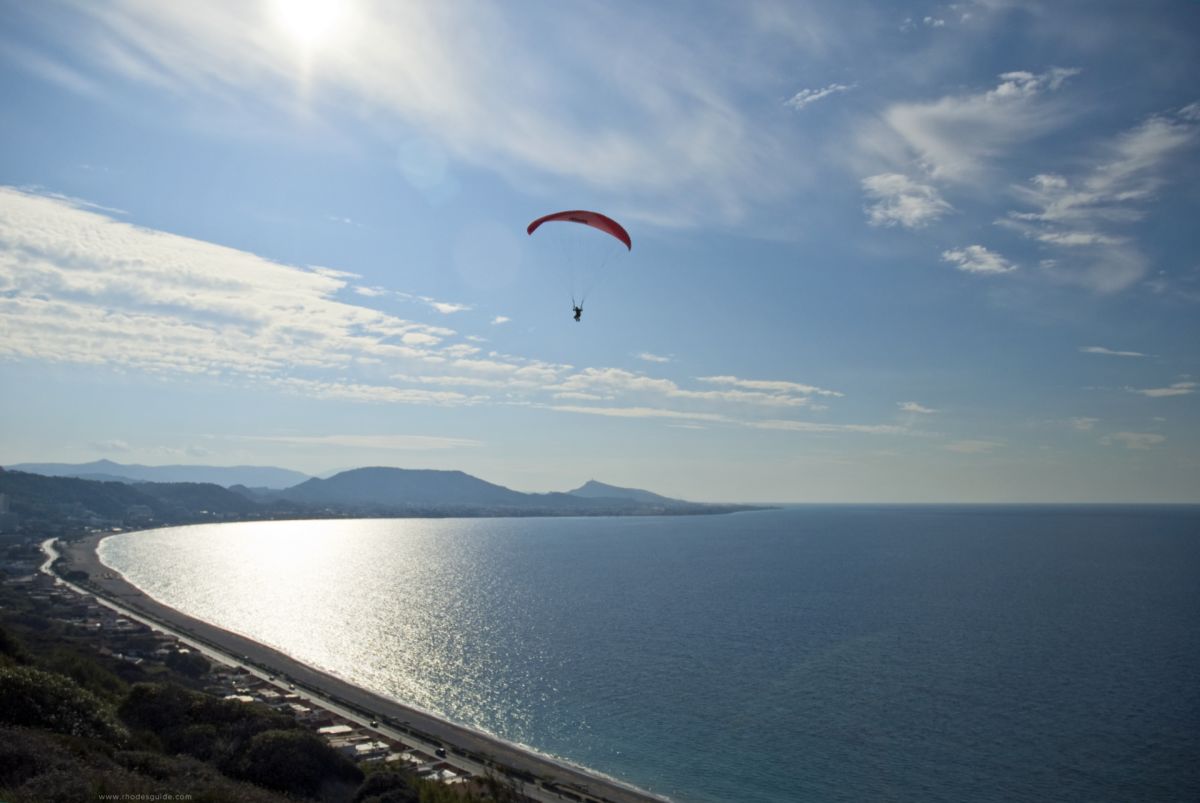 The Ultimate Guide to Customizing Your Perfect Rhodes Island Itinerary with Rhodes-Transfer.com
Are you planning a trip to Rhodes Island and feeling overwhelmed by the endless options for things to do and see? Look no further than Rhodes-Transfer.com for the ultimate guide to customizing your perfect itinerary. With years of experience in the travel industry and a passion for exploring all that Rhodes Island has to offer, the team at Rhodes-Transfer.com is here to help you plan an unforgettable vacation.
From stunning beaches and ancient ruins to delicious cuisine and vibrant nightlife, Rhodes Island has something for everyone. Whether you're traveling with family, friends, or as a solo adventurer, Rhodes-Transfer.com can help you create a personalized itinerary that fits your interests, budget, and timeline.
In this guide, we'll explore some of the top attractions on Rhodes Island, share insider tips for making the most of your trip, and show you how to use Rhodes-Transfer.com to create a custom itinerary that meets all of your travel needs.
Top Attractions on Rhodes Island:
The Acropolis of Rhodes: This ancient citadel dates back to the 3rd century BC and offers stunning views of the island's coastline. Don't miss the Temple of Athena Polias and the impressive Hellenistic stoa.
Lindos Village: This charming village on the east coast of Rhodes Island is home to the stunning Lindos Acropolis, a beautifully preserved ancient site overlooking the sea. Wander the winding streets of the village and stop for a refreshing drink at one of the many cafes and bars.
The Palace of the Grand Master of the Knights of Rhodes: This impressive medieval castle in Rhodes Town was once the headquarters of the Knights of St. John and is now a fascinating museum. Explore the stunning interior and marvel at the intricate tapestries and frescoes.
Prasonisi Beach: Located on the southern tip of Rhodes Island, this stunning beach is famous for its crystal-clear waters and excellent windsurfing and kitesurfing conditions. Spend a day soaking up the sun and trying your hand at these exciting water sports.
Insider Tips for Making the Most of Your Trip:
Plan ahead: Use Rhodes-Transfer.com to create a custom itinerary that includes all of your must-see attractions and activities. This will help you make the most of your time on the island and ensure that you don't miss any hidden gems.
Be flexible: While it's important to have a plan, don't be afraid to adjust it as you go. You may discover a new attraction or activity that you didn't know about before, or decide to spend more time relaxing on the beach than originally planned.
Try the local cuisine: Rhodes Island is known for its delicious cuisine, including fresh seafood, grilled meats, and local wines. Be sure to try some of the island's traditional dishes and explore the local food scene.
Explore off the beaten path: While the top attractions on Rhodes Island are certainly worth visiting, don't overlook the lesser-known spots. Rent a car or scooter and explore the island's hidden beaches, mountain villages, and other hidden gems.
How to Use Rhodes-Transfer.com to Create Your Custom Itinerary:
Visit Rhodes-Transfer.com and click on the "Customize Your Trip" button.
Fill out the form with your travel dates, interests, and preferences.
Choose from a variety of pre-designed itineraries or create your own from scratch.
Get personalized recommendations from the Rhodes-Transfer.com team